Back to Shop
Glitter Be Gone! - Peel-off Base Coat [Best Seller!!!]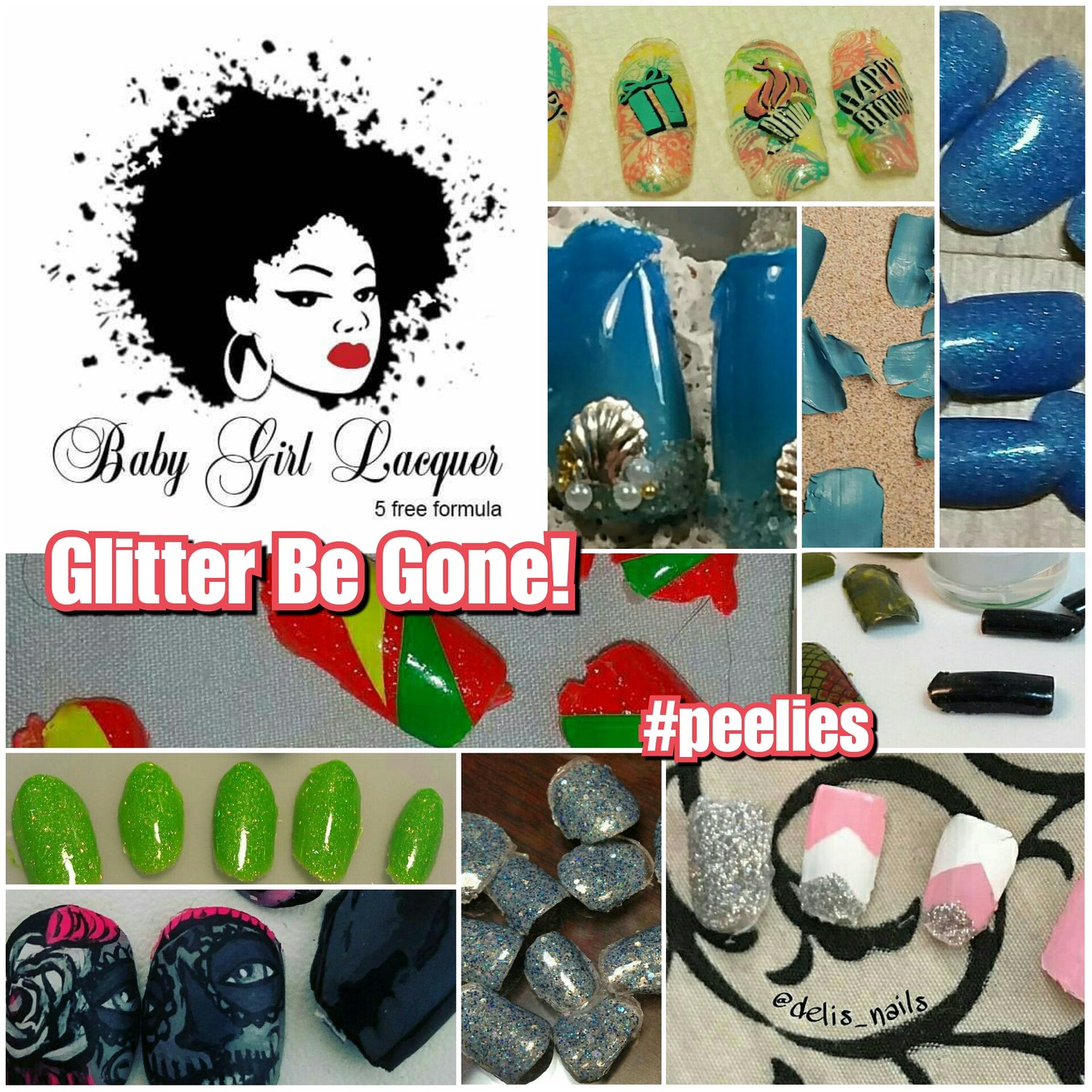 $

4.50
Best Selling Item Of All Time!!!
GLITTER BE GONE!!!!
Now Available in Economy (EC: 10 mL), Standard (ST: 15 mL) 1 oz. or 2 oz. refills!!
September Special: GBGSALE25: Save 25%
Sick of glitter removal problems?! Wanna know how you can pop off whole, glitter applications? It's easier than you think! Feel free to grab a bottle of "Glitter Be Gone". My concoction dries fast and you can easily peel off the glitter when you're ready. I'm not the originator of POBCs, but I tweaked my formula just a little.
Use 2 coats for best results. Dries matte when it's time to proceed with polish! Use the tag #ShowMeYourGlitterBeGonePeels to have your peeled featured on Instagram!!!
Refill Info: Once ounce (30 mL) = 2 refills; Two ounce (60 mL) = 4 refills. Refill sizes are based on standard (ST) bottle sizes.
NOTE: A one ounce refill can fill a 10 mL economy bottle approx. three times . A two ounce refill can fill a 10 mL bottle approx. six times.
SPECIAL NOTES:
Express Removal: Apply 1-2 coats as a base and then polish.
Extended Wear/ EZ Removal: Apply standard base coat, then apply 1 coat of GBG. This will allow you to apply a different polish immediately after.
Latex-free. Skin-safe, non-toxic & water-based.
Ingredients: A (Proprietary mixture) of water, polyvinyl acetate, isopropyl alcohol & polyvinyl alcohol.
*******************************************************************
-----------------------ITEM BELOW WILL RETURN AT A LATER DATE!------------------
"Poof! Be Gone!" Latex-Free Barrier:
Do you have latex sensitivity? Then "Poof! Be Gone!" Liquid Drop Cloth is just right for you. It has a bright citron green color and a nice, clean scent.
*Available in Two Sizes: Economy (EC) = 10 mL & Standard (ST) = 15 mL!
*Latex-Free
*Dries In Approx. 5 minutes
*Safe for skin
*Moisturizes the skin when peeled away
**Please note: if using during watermarble nail art, be advised, it may be affected by prolonged exposure to water. Simply allow it to dry fully before peeling.
Ingredients: A proprietary mixture of PolyVinyl Acetate (PVA), Isopropyl Alcohol, PolyVinyl Alcohol (PVA), Organic Cuticle Oil, Titanium Dioxide, Mica, Acrylic Paint (to help aid in better peeling action; non-toxic/skin-safe)
----------------------------
*******************************************************************